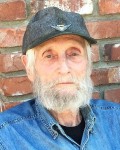 August 10, 1933
-
February 17, 2019
Born in Fort Wayne, Indiana
Resided in

Centralia

,

Washington
Obituary
Donald Kurtz Yontz
Born in Fort Wayne Indiana August 10th, 1933 to Charles & Merlea Yontz
Passed away peacefully on February 17th 2019 at his home with his daughter Tesha Yontz by his side. He was 86 years old.
Preceded in death by his wife Carole Jean Yontz
Don was a loving father, grandfather and great-grandfather and he will be greatly missed. He is survived by son Kurt Allen Yontz, daughter- in -law Claudia Yontz, grandchildren Christopher & Laura Yontz.
Daughter Tesha Yontz, son-in-law David Madrigal, grandsons Michael & Cameron Madrigal, grandson Patrick Horta & Wife Jordan Horta, great grandsons Cade & Cash Horta
Daughter Mechele Jones & Son-In-Law Bryan Jones, grandsons Anthony & Christopher Caserma & Tristyn Jones, great grandchildren Alyssa, Corbin, Jackson & Brooklyn Caserma
Don proudly served his County in the United States Air Force as a demolitions expert, from May 1952-May 1960.
Dad was never a person to really enjoy crowds, he was most comfortable relaxing at home with a beer and a game.

It's not every day in life that parents can pick their children, dad I just want to thank you for choosing to love me as your own. Thank you for my brother and sister who mean the world to me. I love you Always & Forever. Give mom a kiss for me. - Mechele


Fathers are wonderful people
Too little understood,
And we do not sing their praises
As often as we should…
For, somehow, Father seems to be
The man who pays the bills,
While Mother binds up little hurts
And nurses all our ills…
And Father struggles daily
To live up to "HIS IMAGE"
As protector and provider
And "hero or the scrimmage" …
And perhaps that is the reason
We sometimes get the notion,
That Fathers are not subject
To the thing we call emotion,
But if you look inside Dad's heart,
Where no one else can see
You'll find he's sentimental
And as "soft" as he can be…
But he's so busy every day
In the grueling race of life,
He leaves the sentimental stuff
To his partner and his wife…
But Fathers are just WONDERFUL
In a million different ways,
And they merit loving compliments
And accolade of praise,
For the only reason Dad aspires
To fortune and success
Is to make the family proud of him
And to bring them happiness…
And like OUR HEAVENLY FATHER,
He's a guardian and a guide,
Someone that we can count on
To be ALWAYS ON OUR SIDE.
Services
Graveside Service
Green Hills Memorial Park
27501 S. Western Avenue
Rancho Palos Verdes
,
CA
US
90275
Burial
Green Hills Memorial Park
27501 S. Western Avenue
Rancho Palos Verdes
,
CA
US
90275